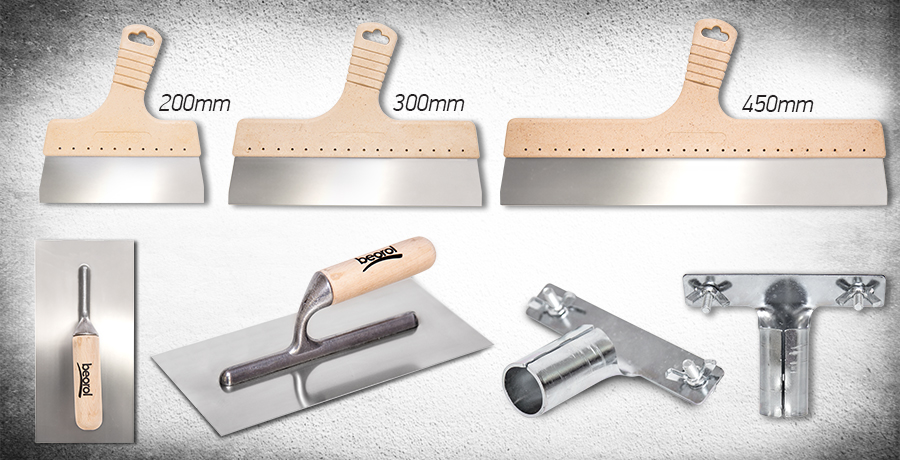 STAINLESS STEEL SPATULA ECO 200mm, 300mm, 450mm
EKO line, contoured composite handle (wood structures - resistant plastic). The spatulas are made of high quality acid resistant stainless steel.
TROWEL ADAPTER
Designed for mounting on telescopic poles. In set with two butterfly nuts, for mounting on the handle of the facade spatula.
STAINLESS STEEL TROWEL, ALUMINUM BASE, WOODEN HANDLE
Trowel with ergonomic beech wood handle and extended aluminum base. Stainless steel, chemical resistant.